✮✮✮ Limited Time Offer! ✮✮✮
Are You Feeling Frustrated With Fake Promises From Hosting Companies Saying UNLIMITED?
What If You Had To Pay For Hosting For 5 Years,
What Other Companies Charge You For Couple Of Months!
Stop Getting Screwed By Your Hosting Company Every Single Month…
Same Hosting We Are Using For All Of OurBlogs
​​​​​​​
✅ FREE DDOS Protection

✅ Free SSL Certificates

✅ Free AntiVirus/Malware Protection

✅ Free Account Transfers

✅ Free Email Accounts & Forwarding
>> Grab 5Years Fast Hosting Now – 79% Discount
  Usually $65 to $125/Yearly, Get 5 Years For $119
Hosting Companies Are Screwing You Every Single Year
They Charge You A Small Starting Fees
And Then Keep Raising Their Prices.​
And While They Do That – They Load Up More Customers On Your Servers Slowing Down Your Sites.It's Time To End This.
​
Why Would Someone Pay $87.00 a Month For A Hosting Plan With Limited Bandwidth
When The Same Provider Is Offering An Unlimited Plan At Just $5.45/mo?​​​​​​​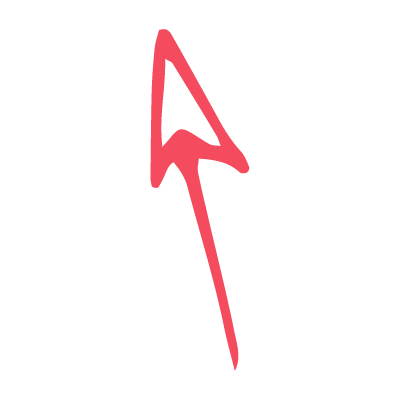 TRUTH IS … THERE'S ALWAYS A LIMIT

​​​​​​​
THE UNLIMITED EVERYTHING OFFER
In this title, there are two words which are false: 'unlimited' and 'Everything'.
There are several 'unlimited' features that hosting companies like to play with: disk space, bandwidth, domain hosting, files transfer, email accounts, etc.
Not to mention everything has a limit, it's impossible to provide unlimited service for server hosting. Firstly, no people will need unlimited stuff. Secondly, everything is limited by the server admin. Some essential features like CPU/RAM usage are strictly limited per account.​​​​​​​​​​​​​​
All these fascinating things are unlimited until your site grows big enough to pay more. Once the day comes, when the site needs CPU and RAM processing power due to a sudden rise in traffic or the installation of a resource-intensive application, and you will receive a limitations warning notice from the administrators asking you to either delete files, kill the apps or move to a bigger plan.
That's Why We've Created The 1ST HOSTING SOLUTION
Where You Just Pay ONCE And Get Access  For 5 Years To The Best Cloud Hosting You Can Buy.
PROFESSIONAL WEBSITE HOSTING
NO CONTRACTS. NO GIMMICKS. NO FAKE PROMISES
All Best Hosting Features For Very Low Price,
Fraction Of Other Hosting Companies Charging
Real, Hardware Based Enterprise DDOS Protection Is a Necessity. All Of Our Plans Include Enterprise Level DDOS Protection Using Our Multi-Thousand Dollar Firewall And Router Equipment.
SOFTACULOUS
ONE CLICK INSTALLATION SOFTWARE!​​​​​​​
Easy, No experience necessary! Using our Softaculous script, start your own business website, WordPress blog, sell products online with a full shopping cart online store, and more with just 2 clicks! Instantly install and setup over 400 different scripts or types of websites!
GET YOUR 30X SUPER FAST HOSTING NOW FOR 5 YEARS​​​​​​​
Pay Once Bost For 5 Years
☑️ Host Up To 6 Blog Or Websites
☑️ SSD Disk Space: 8000MB
☑️ Bandwidth: 1000GB
☑️ Host Domains: 6
☑️ Sub-Domains: Yes
☑️ Parked Domains: 6
☑️ Addon-Domains: 6
☑️ Email Accounts: 6
☑️ Email Forwards: 6
☑️ FTP Accounts: 6
☑️ Mailing Lists: 6
☑️ MySQL Databases 6
☑️ Softaculous Installer
☑️ cPanel Access:  Yes
CLICK THE BUTTON BELOW
To Get Your Hosting Setup Today